Firewood Stories
Do you like reading stories about firewood? Remember that feeling as a kid, roasting marshmellows around the campfire? Or how about the first time your tried to split a cord of firewood by hand? Well, here is the place to read about other people's stories and also share you own!
If you'd like to share your own stories about firewood, scroll down to the bottom on the page to enter your story. Otherwise, enjoy the stories from other visitors and our featured writer, Martin L. Klein.
Letters from the Woodlot
Featured Writer - Martin L. Klein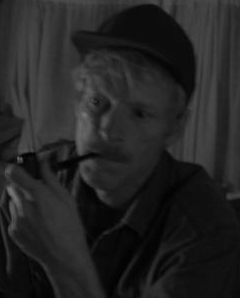 Martin L. Klein is 52 years old and was raised in Central Illinois. The youngest of 5 children, he was sent to work on two different farms in his teen years, which instilled a good outdoor work ethic and increased his knowledge of the country life. Martin started a firewood business in 1992 after moving to a rural setting with his family. Now with a regular customer base and a thriving business, firewood has provided additional income during the winter months, as, being a self employed painter and carpenter, work slows down during the cold months. An avid camper and outdoorsman, his love for the outdoors and insider knowledge about the firewood business provides insightful articles for Keep-It-Simple-Firewood.com.
Click on the links below to read Martin's Letters from the Woodlot.
Treat your Firewood Right

Starting a Firewood Business - Part One

Starting a Firewood Business - Part Two

Black Locust Trees

Seasoning Firewood- Striping tree limbs and other tips

Farewell to Autumn- Part One

Farewell to Autumn- Part Two

Season's Greeting- Dealing with Humidity

Farewell to Winter

At Last Sweet Spring

Have A Great Story About Firewood?
Do you have a great story about firewood? Perhaps your first memory around a campfire as a child? A humorous story about a botched firewood experiment? Perhaps some tips that you think other people would find useful. Here is your place to share it!